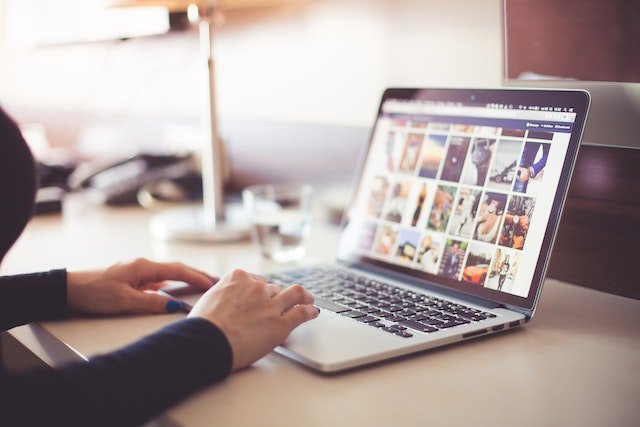 The 2020 pandemic shook all businesses to the core, but small businesses suffered the most. In the webinar titled "A Coronavirus Briefing with MIT" on March 16, 2020, the host, Randall Wright started his speech by acknowledging that the COVID-19 pandemic "is first and foremost a human tragedy" (MIT, 2020). Undoubtedly, the Coronavirus pandemic impacted people's lives in every possible way.
At a personal level, the demand to stay home brought about many unprecedented needs. Local small businesses had an unexpected opportunity to understand their community better and find ways to help meet their demands while complying with regulations and making a profit to stay in business. Businesses learned to reach out to their customers via social media, and many paid attention. They realized this was key to adapting and evolving. The need to continue to make a profit, keep their employees, and supply their customers safely proved to be a delicate balance between strategy, innovation, and marketing.
Yelp's Economic Average report in September 2020 stated of all the small businesses that close temporarily, the following industries closed permanently 58% of beauty and spas, 57% fitness, 46% bars and nightlife, 42% retail, and 39% restaurants. (Yelp, 2020) Those permanent closures were non-essential businesses. The local small businesses that succeeded saw the same need as global businesses, diverting marketing strategies to online platforms.
During a time when small businesses were closing, a report from PRNewswire provided by The Manifest found that adults spent an increasing amount of time on digital devices, going "over 16 hours a day" since the start of the pandemic. The report states that 38% of small businesses "increased ad spending in 2020," and only 22% decreased their spending. Of the several sources interviewed for the report, Eric Clay – CEO of a digital marketing firm, said businesses need to be aware of what is the right social channel for their business to advertise. (The Manifest, 2021)
Fast forward three years after the pandemic, and what I learned since then is that too many small businesses are still without an online presence. The fastest way to build online visibility is with a website, followed by social media to connect with your old and new customers. If you have a mobile phone, you know how much you can learn with it. Large metropolitan areas like Alexandria and Arlington in Virginia have sophisticated residents who go online (mobile phones, tablets, and computers) to find businesses in their neighborhoods. Understand that they are your target audience; without a website, you are missing out on their business.  
MIT. (2020, Mar 17). A Coronavirus Briefing – The Impact of COVID-19 on Business and Supply Chain. Center for Transportation & Logistics Webinar Briefing. Cambridge, Massachusetts: YouTube. https://www.youtube.com/watch?v=Br0FqIuWAHA
The Manifest. (2021, Feb 22). 38% of Small Businesses Increased Ad Spend in 2020, Despite Effects of COVID-19 Pandemic. PRNewswire. https://www.prnewswire.com/news-releases/38-of-small-businesses-increased-ad-spend-in-2020-despite-effects-of-covid-19-pandemic-301232512.html
Yelp. (2020, Sep). Local Economic Impact Report September 2020. Yelp Economic Average. https://www.yelpeconomicaverage.com/business-closures-update-sep-2020.html
Photo by picjumbo.com: https://www.pexels.com/photo/person-using-laptop-computer-during-daytime-196655/